MAXIMIZING ENERGY EFFICIENCY IN BITUMEN STORAGE
Here is an example of how SentianController was applied to a bitumen storage facility for an international client with operations in Sweden. The case study demonstrated significant cost reduction in energy and improved efficiency.
OPTIMIZATION OF ENERGY EFFICIENCY IN A BITUMEN STORAGE
Implement optimal set point control with dynamic electricity price predictions, storage levels adaptation, and other operational parameters to optimize bitumen storage efficiency. By optimizing these factors, storage facilities can maximize energy utilization, reduce costs, automate operations and provide continuous process optimization.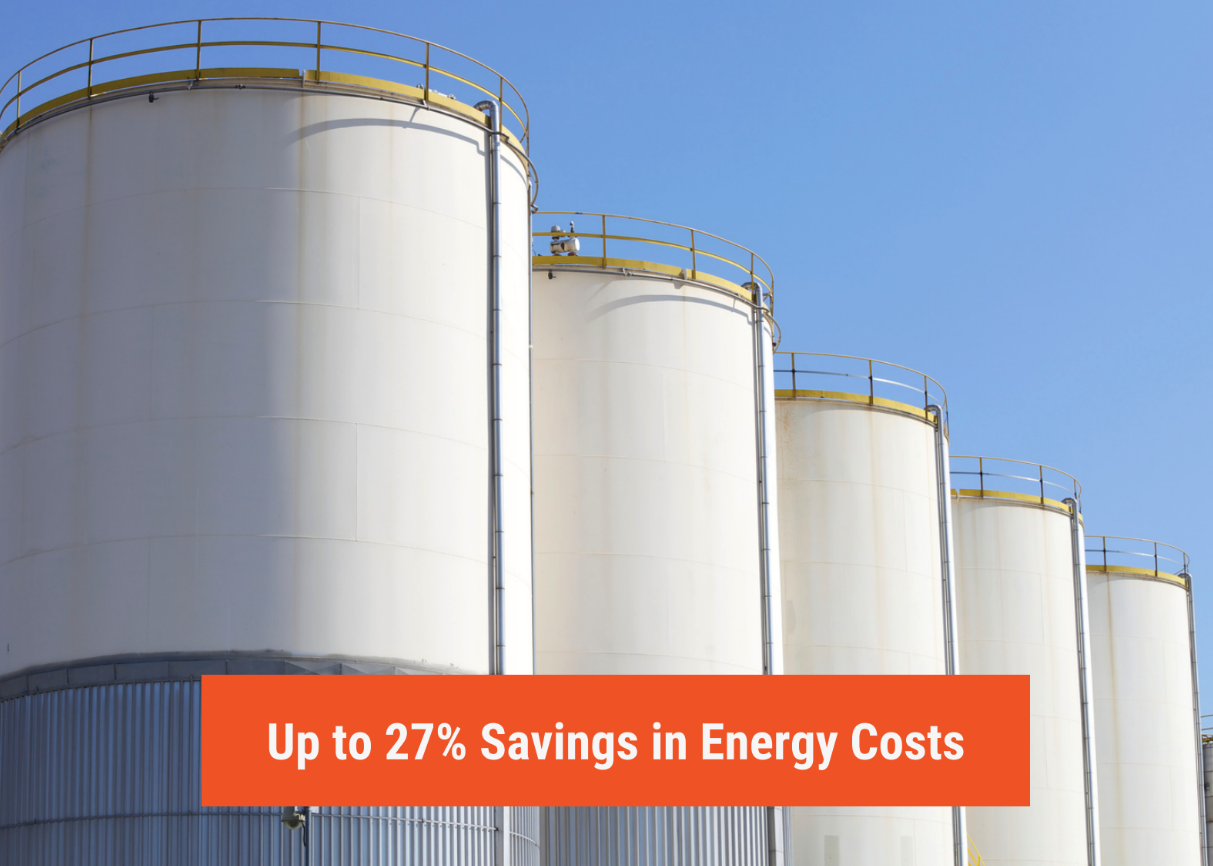 OPPORTUNITIES & CHALLENGES
Bitumen storage requiring consistent heating at 150-160 degrees centigrade throughout the year.

Electricity prices vary significantly over time, making it challenging to establish a simple pattern for heating the storage tank efficiently.

The current process was controlled by a Distributed Control System (DCS) to maintain a temperature of 155°C, based on heating when needed set up.
SOLUTION
SentianController, a comprehensive solution, combines inferred system dynamics, prediction models, and control logic.

This integrated approach enables simultaneous analysis of current and forecasted electricity prices, storage levels, and other variables to determine optimal set points.

The system is fully automated, ensuring efficient energy utilization in bitumen storage.
HIGHLIGHTS
SentianController effectively handles high degrees of price fluctuation, allowing for cost optimization based on electricity price dynamics.

Utilizes a dynamic model that continuously adapts to changes in the system, ensuring optimal energy usage and minimizing costs.

Automates operations, enabling continuous process optimization, reducing energy expenses, and improving overall efficiency.

Implementation of SentianController resulted in a remarkable 27% reduction in energy costs, enhancing the client's operational performance and financial outcomes.
THE INTELLIGENT HEATING AI FOR YOUR BITUMEN STORAGE
Book a call now to discover cost savings and operational excellence for your Bitumen Storage